Is your washing machine broken beyond repair? Are you looking for a new refrigerator to match your renovated kitchen? No matter what the circumstances, Mamaroneck Appliance & Services, Inc. is your source for residential appliance sales in Westchester and beyond. We offer a wide range of appliances for sale, so no matter what type, make, or model you're looking for, we've got you covered. Some of the many brands we specialize in include:
Miele
Bosch
Thermador
Sub-Zero
Wolf
KitchenAid
Maytag
Scotsman
Simply give us a call, and we'll set you up with an appointment to view our extensive appliance sale catalog.
Convenient Appliance Sales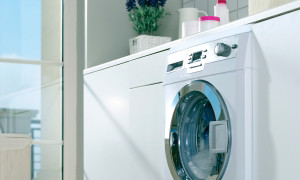 Whether you're looking to replace a broken-down or outdated appliance or you're in the market for appliances to fill your new home, Mamaroneck Appliance & Services is the team to call. We've served the residents of Westchester County for over 57 years, and we'll put that expertise to work for you, helping you find appliances for sale that best meet your personal needs and style. Our expert technicians understand how frustrating and time consuming purchasing a new appliance can be, so we strive to do whatever it takes to bring you comprehensive appliance sales without the hassle. Once you've selected the appliances you want from our catalog, we'll have them ready for installation typically within 24–48 hours. We'll set you up with complete appliance installation and can even haul away your old appliances. Call or e-mail us today to get started.
Precise Appliance Installation
The performance of your appliance depends a great deal on the quality of its installation. When you want professional appliance installation that you can rely on, contact Mamaroneck Appliance & Services. Our appliance installers will draw on decades of experience to provide you with a precise, effective install that will ensure optimal performance from your appliance well into the future. Our appliance installers have the knowledge and skill to adeptly install a wide variety of home appliances, so whether you need a simple appliance hook up for a refrigerator or a more complex gas appliance installation for an oven or range, you can count on us to get the job done right. For more information about our appliance installation services, contact us by phone or e-mail. Our appliance installation specialists are fully licensed and insured for your safety, and we'll gladly answer any questions that you may have.